Conpat Pledge for Candidate Endorsements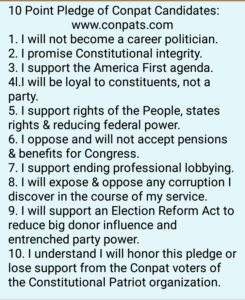 No honest candidate will think twice about agreeing to this pledge.
No crooked, self-centered career politician will sign on.
Ask your candidates if they will make this pledge then vote accordingly.
If they do agree send us their name & info. We want to help them.
Email to : info@conpats.com
(Visited 76 times, 6 visits today)
Comments
comments